[EN] Tesla has started producing MEDICAL VENTILATORS
We know that Tesla and especially Elon Musk has dedicated his knowledge and resources to start producing medical ventilators for the patients affected by the COVID 19.
It seems that they have started the production and are willing to support all the costs including shipping, to all worldwide locations where Tesla is activating.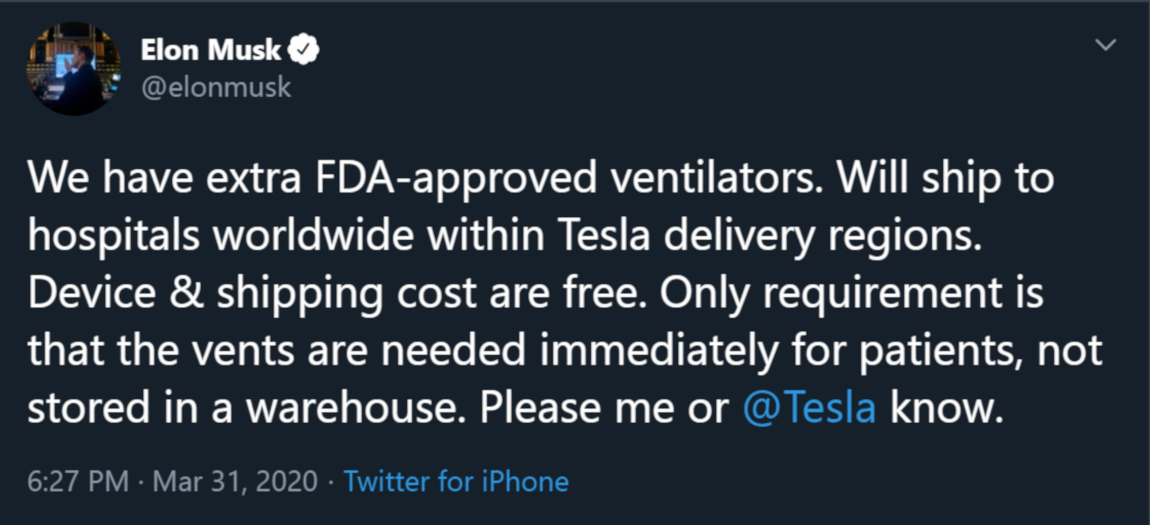 At the time of writing, this news was not covered by media and considering their coverage about Tesla is very possible that it will not be covered.
Please share this material and if you live in a country that needs those medical equipments please contact your government, your local hospitals or the people that can act on this and maybe save some lives.
The original tweet can be found here.
Update 06.04.2020 14:01
Published by Marius Şerban at 21:47 on 31.03.2020 [EEST]